Dr. Trent Burrup is a specialist in the use of homeopathic remedies to treat a wide variety of conditions such as allergies, hormone imbalances, digestive problems, chronic fatigue syndrome, fibromyalgia, depression, anxiety, colds and flus, etc.  Homeopathy activates the body's self-healing processes in both the physical and mental/emotional areas. The range of problems in which homeopathic remedies can be used is extensive and includes first aid, acute illnesses, and all manner of chronic conditions.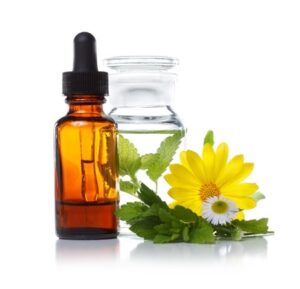 Homeopathy is a natural pharmaceutical science that uses very small or infinitesimal doses of substances from all three realms of nature – plant, mineral and animal. These activate the body's nervous system to initiate the healing response and cure disease naturally, gently and promptly.
The speed of results from a Homeopathic Remedy can vary widely, depending on whether the illness is acute or chronic and what the underlying cause of the condition is.  In acute illnesses, the appropriate remedy can act within minutes. It is commonplace to see a child who is screaming out in pain with an earache, drop off to sleep in one or two minutes after a dose of the appropriate remedy. Though astounding improvements often take place, instant improvements do not occur in chronic or long-term conditions. Improvements for chronic conditions usually take a few weeks, and may take as long as 1 to 2 months for noticeable improvement in some cases.
For more information on Homeopathic Remedies CLICK HERE!
Dr. Trent Burrup is a chiropractor who specializes in the use of homeopathic remedies to treat patients in Salt Lake City and surrounding areas including West Jordan, South Jordan, Sandy, Draper, Taylorsville, Murray, Riverton, Herriman, Bluffdale, Cottonwood Heights, Holiday, Millcreek, West Valley City, and South Salt Lake.  We also provide service to patients that come from the Utah County area and as far north as Logan, and even some from out of state…come experience the difference at The Institute!