Lab Testing for Health and Wellness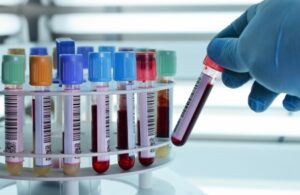 At the Institute we have the ability to perform blood labs and not only evaluate for disease processes and nutritional imbalances, but also for optimum health and wellness.  We then make recommendations based on your specific body chemistry and nutritional needs.  Let us look at your lab results from a functional perspective and correct any imbalances before they become pathologies.
Dr. Burrup has been trained to look at blood labs from an optimum health and wellness point of view.  This is important because you can have blood labs within the "normal" range, but still be out of balance, still have symptoms of nutritional deficiencies or other disease, and still don't feel good.
Most doctors are trained to look at blood lab tests from a pathology and disease perspective. Few, however, know how to analyze the results from a functional, health, and wellness perspective. This is why many people who feel sick are told by their doctor, "We can't find anything wrong with you," when their lab results come back normal. They are normal for the absence of pathology (or disease), but not necessarily for optimum health and function.
Dr. Trent Burrup is a chiropractor who provides blood lab testing in Salt Lake City and surrounding areas including West Jordan, South Jordan, Sandy, Draper, Taylorsville, Murray, Riverton, Herriman, Bluffdale, Cottonwood Heights, Holiday, Millcreek, West Valley City, and South Salt Lake.  We also provide service to patients that come from the Utah County area and as far north as Logan, and even some from out of state…come experience the difference at The Institute!