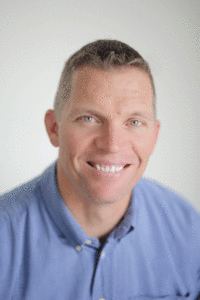 Dr. Trent Burrup is a chiropractor and graduate of Palmer College of Chiropractic.  Some of the specific chiropractic techniques and methods Dr. Burrup has been trained in include Gonstead, Diversified, Thompson, Activator, Toggle Recoil, Nimmo, sports injury and extremity adjusting.
Chiropractic works by restoring the body's ability to heal itself. When under the proper control of your nervous system, all of the cells, tissues, and organs of the body are made to resist illness and disease. A chiropractor's approach to better health is to locate and remove interferences to your natural state of health.
Chiropractors are often thought of as back doctors and have tremendous success treating back pain, neck pain, and headaches.  However, since the primary focus of your care is improved nervous system function, a spinal adjustment given by a chiropractor can have a positive effect on many other health conditions not typically associated with chiropractic.
Many people come to see us because they have had little or no response to medical treatment or other chiropractic treatments.  Here are some common conditions we see in our clinic:
Headaches
Arthritis
Fibromyalgia
Back and neck pain
Hormone Imbalances
Chronic Fatigue Syndrome
Auto injuries/whiplash
Digestive Issues
Depression
Sports Injuries
Allergies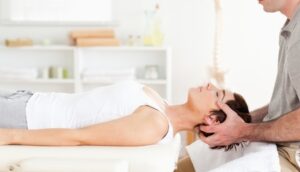 The goal of our clinic is to help our patients become empowered with their health, achieving their optimal wellness goals.  If you are suffering needlessly from pain, have a condition that has not responded well to medical care or other treatment, or are trying to achieve optimal wellness in your life, a chiropractor can help you on the road back to better health.  The ability to prevent disease through optimum function is why many people also receive periodic chiropractic care without having any symptoms or when their treatment is complete.  This is known as "wellness" care.
We are not like other chiropractic offices because we have a HUGE variety of treatment options in addition to chiropractic techniques.  Please see our "What We Do" page for more information on specific services.
Dr. Trent Burrup is a chiropractor and graduate of Palmer College of Chiropractic.  He provides chiropractic care in Salt Lake City and surrounding areas including West Jordan, South Jordan, Sandy, Draper, Taylorsville, Murray, Riverton, Herriman, Bluffdale, Cottonwood Heights, Holiday, Millcreek, West Valley City, and South Salt Lake.  We also provide service to patients that come from the Utah County area and as far north as Logan, and even some from out of state…come experience the difference at The Institute!
To find out more about Chiropractic, Click Here to visit our Glossary Page