Magnet Therapy
Magnet Therapy and Electromagnetic Pollution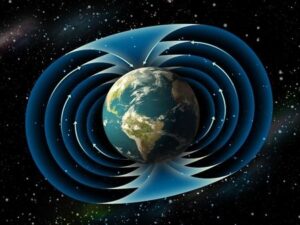 At the Institute, Dr. Burrup utilizes magnet therapy to help relieve chronic pain such as headaches, carpal tunnel pain, tennis elbow, strained muscles, bruises, arthritis, old injuries, back pain, spinal problems, and other chronic pain conditions.  A simple multi-polar magnet, no bigger than a credit card, worn as a bracelet or in your pocket energizes your own energy field to protect you.
Why is this important?  Because, there exists within our bodies an electromagnetic energy field that must be in balance.  There is electromagnetic energy all around us every day, in fact the earth is a giant magnet with a positive and negative (or north and south) pole.
Research shows that potentially harmful electromagnetic fields (electro-magnetic pollution) can interfere with our own energy fields and nervous system.  Many researchers believe overhead power lines, airwave communication, florescent lights, computers and electronics, and even hair dryers and other electrical appliances can affect our health adversely. Many people feel weak, have headaches or just feel ill generally when they work in front of computers or under florescent lights and it may be this electromagnetic pollution that is the culprit. Various health conditions and symptoms can be caused by frequent electro-magnetic bombardments where our energy field weakens or becomes irritated, allowing symptoms to occur. 
Dr. Trent Burrup is a chiropractor who provides holistic magnet therapy in Salt Lake City and surrounding areas including West Jordan, South Jordan, Sandy, Draper, Taylorsville, Murray, Riverton, Herriman, Bluffdale, Cottonwood Heights, Holiday, Millcreek, West Valley City, and South Salt Lake.  We also provide service to patients that come from the Utah County area and as far north as Logan, and even some from out of state….come experience the difference at The Institute!
To schedule an appointment call 801-567-0557 or CLICK HERE