Essential Oils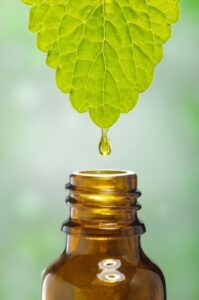 Essential Oils have been used for more than a thousand years for countless health problems and conditions as well as for use in daily living (cleaning, perfumes, etc.). They can have a tremendous effect on the mind and body with a very small dose and very few side effects.
From the sweet aroma of Lavender to the relaxing fragrance of Tranquility our essential oils invigorate your senses and help heal your body. You will find within these pure, botanical essences rich therapeutic properties that cannot be found elsewhere.
At the Institute we have our own private line of essential oils under the label Essential Essence, which may be purchased from us anywhere within the United States. They are extremely high quality and NOT sold through network marketing.
SUPERIOR QUALITY:  All of our Single Oils are" NEAT", meaning 100% of the PURE oil labeled.  Essential oils are not all created equal and although many companies claim they sell pure oils, many do not. True essential oils are very expensive to produce, and many companies in the industry take shortcuts to save on costs, cutting their oils with cheaper therapeutic oils.Our Oil Blends are also 100% pure therapeutic grade oils, a few of which ARE blended with a high quality carrier oil.  The reason for this is to decrease the intensity of some of the "hot" oils or to help increase the surface area for absorption.  All our labels state if the oil blends have been blended with a carrier oil.
LOWER COST:  We can offer our aromatherapy essential oils at a lower cost than other high quality oils because we are NOT selling them through MLM/network marketing, there are no memberships, downlines, or minimums to buy every month as with many high quality essential oil brands.  Additionally, discounts are available for therapists and others who purchase larger volumes for resale in their own practices.
Dr. Trent Burrup is a chiropractor who specializes in the use of Essential Oils.  Oils may be purchased from us anywhere within the U.S. and we also provide aromatherapy essential oils locally in Salt Lake City and surrounding areas including West Jordan, South Jordan, Sandy, Draper, Taylorsville, Murray, Riverton, Herriman, Bluffdale, Cottonwood Heights, Holiday, Millcreek, West Valley City, and South Salt Lake.
For a listing of each Essential Oil and what it can be used for please visit our Single Oils and Oil Blends pages
To find out more about Essential Oils and how to use them, Click Here to visit our Glossary Page
To schedule an appointment call 801-567-0557 or CLICK HERE